Friends,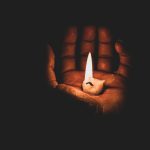 I have been encouraged to offer the catalogue of my songwriting
during this 2020 pandemic season (in this case from late February to late August) a bit more easily and systematically.  Happily doing so, requesting you please note:
permission is given for use free-of-charge in not-for-profit contexts. This includes downloading/streaming for Christian ministry use
where practicable (and if instrumentals are played as "background" I appreciate this may not be appropriate or practicable) I request that low-key attribution of my authorship be made.  No song or dance please!!!
most if not all of the songs with vocals are registered with CCLI and/or OneLicense.  Please record use of the song if in corporate/online worship or Christian Education.  Don't worry if this is purely for home/personal usage
Most of the instrumental recordings are "first takes".  The playing in some cases is a bit raw and clunky … far from perfect.  This season has been so much like that.
my blog unpacks the background to the writing of many of these pieces. They come, like for so many near and far, out of a so-demanding pandemic journey.   My prayer is that these pieces will speak in some way to your Spirit.
I hope, in this season of sorrow, you find these pieces helpful in some fruitful  way. I've recently been reminded of this verse from Romans 8:26
In certain ways we are weak, but the Spirit is here to help us. For example, when we don't know what to pray for, the Spirit prays for us in ways that cannot be put into word. (CEV).  
That is so much my experience in this season.  
Shalom, David
instrumentals (as composed)
songs with vocals (as composed)